ABL 80 ( Blood Gas Analyzers )
---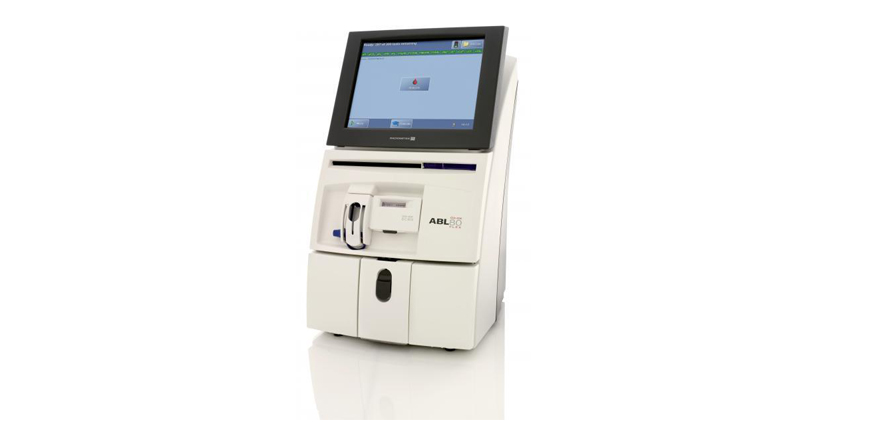 Compact and reliable, the ABL80 FLEX analyzer – BASIC version is the ideal cost-effective choice for blood gas, electrolyte and lactate analysis.
Its standby mode reduces the costs for consumables while the analyzer stays ready for the next patient sample. Replacement of consumables involves simple steps as few as 6 times a year, reducing time spent on maintenance.
With its small sample volume, portability, rapid start-up and easy sample handling, the ABL80 FLEX analyzer – BASIC version is the ideal blood gas analyzer for smaller clinics and hospital departments.
The ABL80 FLEX analyzer – BASIC version offers full IT connectivity to the AQURE point-of-care management system*), and can be used as a part of Radiometer's 1st Automatic solution.
ABL 90 ( Blood Gas Analyzers )
---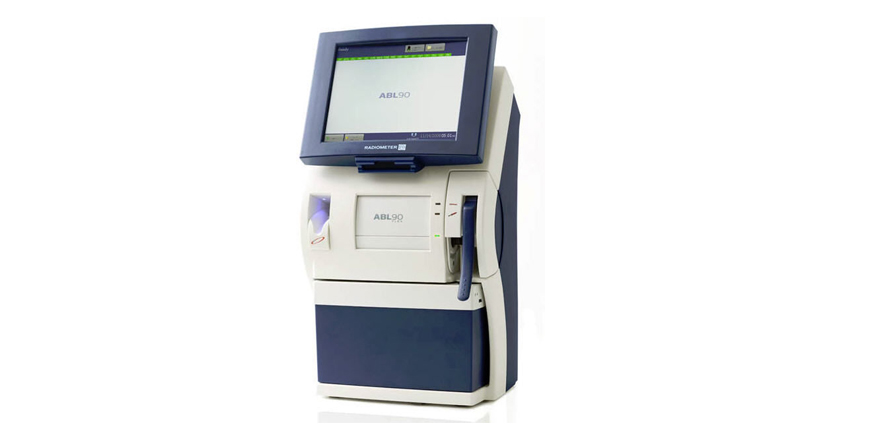 Short turnaround time for immediate diagnosis and treatment
When time is of the essence, turn to the ABL90 FLEX blood gas analyzer. Designed specifically for demanding hospital wards like the ICU, the NICU and the ED, the ABL90 FLEX analyzer is always ready for the next sample.
In just 35 seconds, our cassette-based ABL90 FLEX analyzer can deliver 17 parameters from a sample as small as 65 μL. Ensure standardized mixing of your blood samples in only 7 seconds using safePICO syringes and the built-in sample mixer on the ABL90 FLEX analyzer.
Compliance is also straightforward when you work with an ABL90 FLEX analyzer. Automatic quality control with dedicated QC solutions comes built-in to the analyzer which also runs continuous system analysis checks, and takes automated corrective actions when necessary.