Beneheart D3
---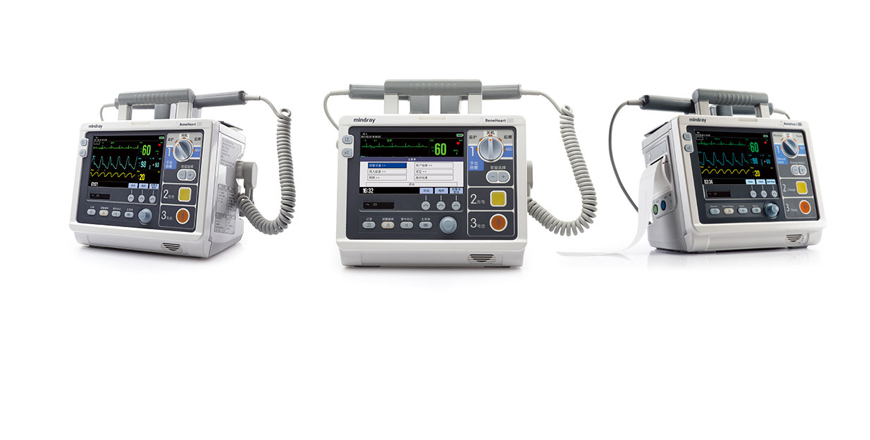 With a 4-in-1 integrated design (manual defibrillation, AED, pacing, and monitoring modes), the durable and light-weighted BeneHeart D3 put any unexpected circumstances under your control.
Power on in 2 seconds
Charge to 200J in 3 seconds
ECG recovery in only 2.5 seconds
BeneHeart D3 defibrillator features 360J biphasic technology with automatic impedance compensation, increasing the chance to save difficult-to-defibrillate patients.
Following intuitive 1-2-3 steps (1.Select energy; 2.charge; 3.shock), simple manual defibrillation keeps clinician's attention to their patient and saves valuable time.
Performing daily & weekly self-tests and uploading test reports automatically to the central station, BeneHeart D3 is standby for life-saving anytime. The reliable battery which supports 200 shocks at 360J and 6 hours of continuous monitoring also guarantees its availability.
Our effective IT solution manages all the information from BeneHeart D3 and transmits them to the powerful Central Monitoring System through 5G/2.4G WiFi; Compatible with international standard IHE HL7 protocol and DHCP.
Beneheart D6
---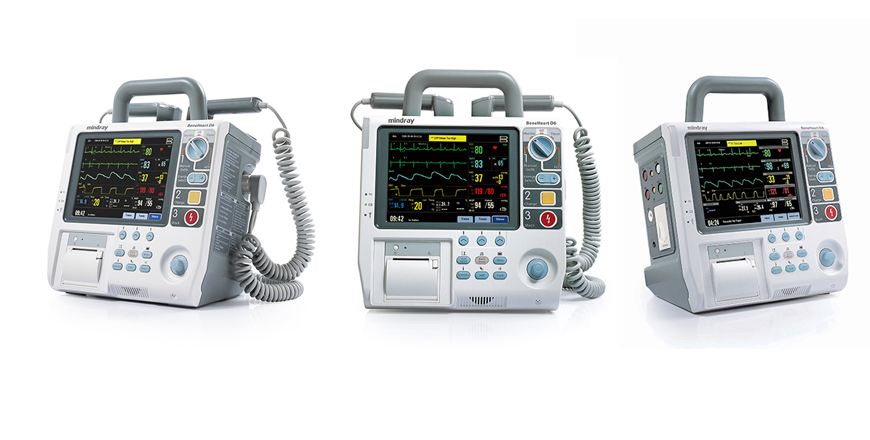 BeneHeart D6, a professional biphasic defibrillator-monitor, meets the requirements of medical professionals in hospitals and clinics worldwide. The compact, durable, and ergonomic design of D6 makes it suitable for emergency use. Proven technologies ensure a robust unit, ready to be used in different environments. With different operation modes (manual defibrillation, AED, pacer, and monitoring mode) you are in control of any situation.
4-in-one design including: monitoring, Manual Defib, AED and pacer
Power on within 2s, Charging to 200J within 3s, ECG recovery within 2.5s
Up to 360J escalating dose energy to maximize defibrillation success
Powerful power capacity with battery to support continuous long time monitoring and shocks during transport without external power supply
Effective IT solution avoiding manual recording, improving efficiency and reducing the workload of clinical staff