ES 700 ( H2O2 Sterlizer )
---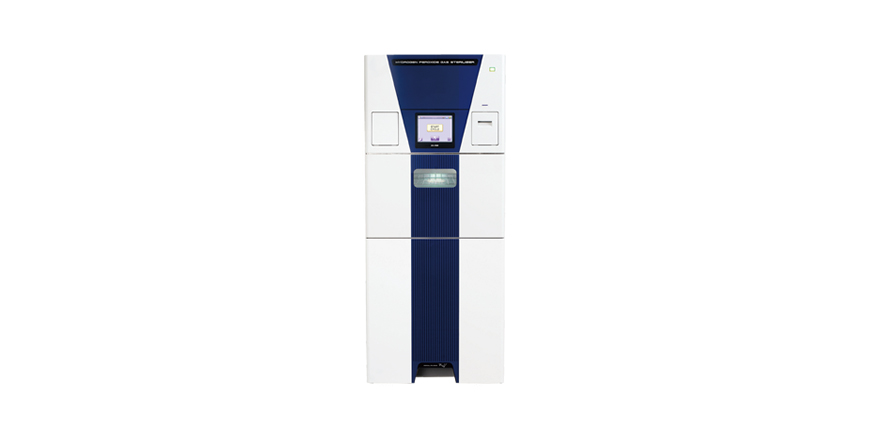 In addition to the STANDARD and SOFT cycles, the ES-700 is now equipped with a SHORT cycle like the ES-1400, the upper model. With these and other functions, the ES-700 is the basic option to improve low-temperature sterilization with a safe and efficient workflow. Enhanced functionality and an improved user interface allow you to achieve even more efficient sterilization of reprocessable equipment and medical devices.
Effective 76L Rectangular Chamber, Very effective, 76L chamber with rectangular shape is able to carry full size container for productivity of sterilization cycles. The ES-700 has practical 3 racks that help operators to easily access loads when numbers of items are loaded. Sliding racks help operators to easily access to loads, while the hight can be adjusted depending on size of medical instruments. The chamber depth has also been extended to enable longer devices to be loaded, such as newly-introduced integrated equipment.
Full Colour Touch Panel Screen, Simple touch panel operations are available at a touch of your finger. The colour LCD screen uses large text for good visibility. A red screen and alarm will alert operators if any error occurs.
VIEW PORT and LED lighting make the interior visible, Thanks to PLASMA-FREE technology, the ES series features a VIEW PORT for observing loads inside the chamber while the chamber door is closed.
The interior of the sterilization chamber is lit with a white LED lamp, which allows operators to find out at a glance how the items are laid out and spot any items that may have been missed.
Hands-free door opening/ closing, Automatic Door with Foot Sensor Opens/ closes the chamber door without using the hands.