uMEC
---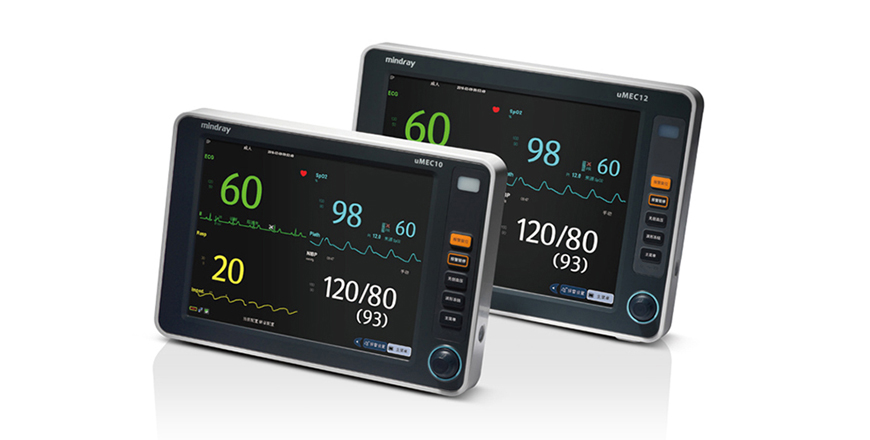 Advanced Performance. With Mindray's 25-year experience in patient monitoring, uMEC series patient monitors cater to clinical needs by offering precise and stable measurement of essential parameters. When monitoring is reliable, you can naturally be more confident with your clinical decisions. Easy to Use
Easy to Use. As an user-friendly patient monitor, uMEC helps to simplify workflow and improve efficiency. The monitor provides very intuitive user interface to help faster and easier applications even for new users. Caregivers need less time for training, and get more time for patient care.
High Durability. To be effective in different environment, uMEC has passed strict electrical safety tests and reliability tests. It is extremely durable and has a long life span.
iMEC
---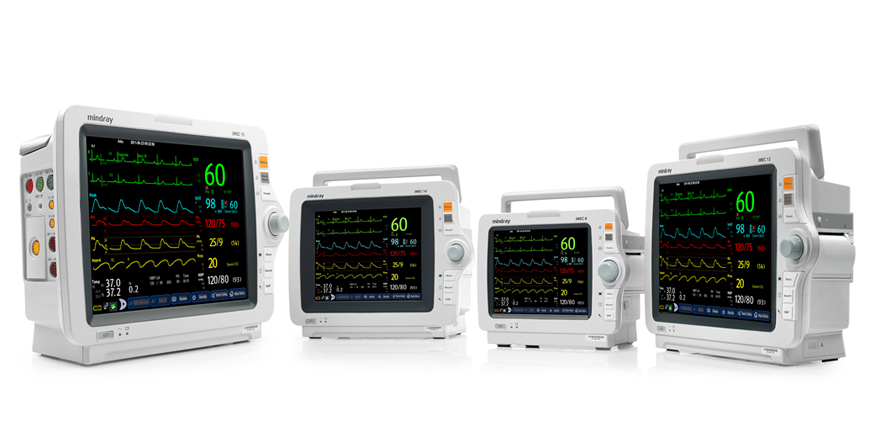 Mindray's iMEC has been designed based on a solid foundation of experience and knowledge in patient monitoring. It integrates Mindray's proven technology, rich know-how in ergonomic design and the latest ASIC technology, thereby delivering impressive reliability and performance.
Its portable structure, a touch screen with intuitive user interface, flexible networking capabilities and accurate monitoring functions make iMEC the optimal choice for sub-acute care. At the same time, iMEC is also a patient monitor series with "green" credentials. It reduces your hospital's ecological footprint and contributes to a sustainable environment. Based on its optimized hardware design, iMEC achieves a 50% lower power consumption compared to conventional patient monitors. This allows for an improved battery life and a fan-less design, providing for a cleaner and quieter care environment.
New iMEC15 patient monitor has a large 15 inch color screen that offers intuitive and instant access to all patient information at the point of care. It is configurable with integrated 3/5/12, lead ECG, Resp, SpO2, TEMP, NIBP, 2ch IBP, EtCO2 and C.O. measurements, and is also ready to work with Mindray's Multi-Gas measurement module. It is suitable for a wide range of clinical applications for more comprehensive care.
IPM
---
Mindray's new iPM patient monitor series has been designed to meet your everyday clinical requirements, integrating seamlessly into your hospital workflow. In acute care, a patient monitor must be intuitive to operate and allow you to access data where and when you need it. In case of patient transport, the device should be easy to carry and provide reliable monitoring performance. With its lightweight and modular design, its powerful features and intuitive user interface, the iPM patient monitor is therefore your optimal choice for acute care.
Based on a plug-and-play modular structure, iPM's monitoring functions can be quickly adjusted according to your specific clinical requirements. An intuitive interface with configurable user modes and easy to use functions helps you to save time and improve overall patient care. Thanks to wired and wireless network connections with Mindray's central monitoring system, all iPM patient data can be viewed conveniently from the nurse station or any bedside monitor in the network. Furthermore, eGataway and HL7 capabilities allow iPM to connect to the HIS/CIS systems.
iPM's alarm lights have been designed in a unique way and can be seen from 360 degrees. This helps you to identify and react to critical situations also when not directly at the bedside. Furthermore, the "view other patient" function provides convenient access to all monitoring information from any point of care. Various mounting solutions, such as a wall mount with quick-release, make iPM even more convenient to use.